Skip to product information
Single Idler 6" Portal Gear Lift for 2019+ Honda Talon 1000R
In Stock
When you choose our 6" Portal Gear Lift for your Honda Talon 1000R, you have the freedom to specify your preferred gear reduction level and select the type of housings that best suit your needs.
Features
6" of lift

Built in gear reduction

100% sealing coverage throughout so you can forget about oil leaks
Sale price
$3,799.95
Regular price
per
Unit price
Quantity
Guaranteed Safe Checkout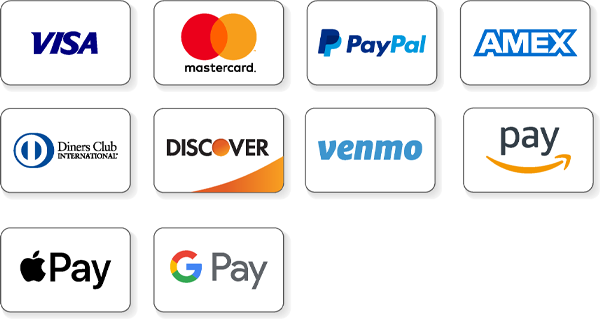 GDP Portals Can't Be Beat
At SuperATV, we refuse to limit your choices. Our Gen 3 portals are designed to offer you the ultimate in flexibility. When you choose our 6" Portal Gear Lift for your Honda Talon 1000R, you're in control. You get to decide how much gear reduction suits your needs and select the type of housings that work best for you. This means there's something for everyone. Whether you opt for a 30%, 45%, or 60% gear reduction and choose dual idler gears for added strength, GDP has the perfect solution tailored to your preferences. 
Ideal for All Types of Riders:
Whether you're a thrill-seeker with massive tires and a hunger for power or a trailblazer seeking punchy torque, we have you covered. With a 45% or 60% gear reduction, you can conquer the most demanding terrains. For those who prefer agility and quick response, a 30% reduction is the perfect choice. No matter your selection, you can't go wrong with GDP.
Protection for Your Drivetrain:
Our portal gear lifts place the gear reduction directly in the hub, sparing your drivetrain from undue stress. This means your differential, prop shaft, axles, and transmission can function optimally, free from premature wear and tear. GDP enables you to push your machine harder without worrying about its critical components.
Unmatched Strength:
At SuperATV, we never compromise on strength. We've invested years of research to ensure our portals are the toughest available. Choose between cast or billet aluminum housings, both designed with 5/16" advanced steel backing plates for unparalleled durability. Our housings are reinforced for superior gear retention and optimized for efficient oil flow. Forget about gimmicks and vents—our tested design guarantees exceptional performance.
Advanced Components:
Our portals feature:
Advanced Thermo-Tork® Gaskets and O-rings with exceptional oil resistance and minimal deterioration rates.
A sealed input gear and double-lipped output seal.
100% sealing coverage, eliminating concerns about oil leaks.
Double-angular contact output bearings to prevent premature wear.
Roller idler and drive bearings to maintain perfect gear meshing.
Strengthen Your UTV with a Frame Stiffener:
If you're not one to take it slow and love equipping your Honda Talon 1000R with 6" GDP Portals and massive tires, consider adding a frame stiffener. It reinforces your frame, allowing you to ride without limits.
Exceptional Customer Service:
Need assistance in selecting the perfect set of portals? Our dedicated portal support team is just a call away, ready to help you get the right solution in your hands today.
What's Included in the 6" Portal Gear Lift:
Four assembled portal hub boxes with 9310 gears, seals, output shaft, Thermo-Tork® gaskets, and thrust bearings.
Four universal hubs and precision-ground stainless steel slotted rotors with lugs.
Four specialized steel alloy backing plates.
Four steel caliper mounting plates with spacers.
Eight caliper mounting plate shims.
Two steel steering arms.
Two rear adapter plates.
Two preinstalled lower ball joints.
Extended brake lines.
All necessary hardware, including a recessed castle nut socket.
Frame stiffener (select at checkout).
Honda Talon 1000R Portal Gear Reduction Recommendations:
Max Tire Size Required Suspension Setup with 6" Portals 38" Stock 38" 1.5" High Clearance A-Arms 40" 3" Lift Kit 40" 1.5" High Clearance A-Arms and 3" Lift Kit
For assistance in determining the right gear reduction for you, check out our portal gear reduction calculator. Max tire sizes are measured at full compression and full turn, and the provided tire sizes are the largest that fit without rubbing. With minor trimming or slight rubbing, larger tire sizes can also be used.
Additional Features:
Available with billet or cast aluminum housings.
Dual idler gear configuration maximizes strength.
Precision-ground gears made from 9310 alloy billet steel.
Increases width by 4 inches per side (8 inches total).
Features a 1.5-inch diameter 4340 hardened steel driveshaft.
Housings use Thermo-Tork® gaskets or O-rings that provide superior sealing.
Universal hub fits all major bolt patterns.
Gear reduction reduces stress on your drivetrain.
Dual idler gear configuration adds a 1-inch offset.
Lighter than the competition.
Wheel Requirements:
18" or larger wheels are required.
18" wheels must not exceed 4-1/2" backspacing.
20" and larger wheels must not exceed 5" backspacing.
6" of lift

Built in gear reduction

100% sealing coverage throughout so you can forget about oil leaks