Skip to product information
Single Idler 6" Portal Gear Lift for 2019+ Honda Talon 1000X
In Stock
It's a universal truth that there's no such thing as a "one-size-fits-all" off-road adventure. The experience depends on various factors, including your location, timing, and personal riding preferences.
Features
6" of lift

Built in gear reduction

100% sealing coverage throughout so you can forget about oil leaks
Sale price
$3,399.95
Regular price
per
Unit price
Quantity
Guaranteed Safe Checkout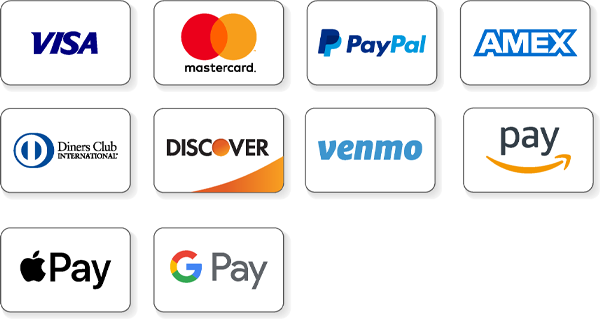 Unlock Unmatched Performance with GDP Portals
At SuperATV, we know there's no such thing as a "one size fits all" off-road experience. It all boils down to where, when, and how you prefer to ride. That's why our Gen 3 portals are all about giving you the freedom to choose. When you invest in our 6" Portal Gear Lift for your Honda Talon 1000X, you take control of what type of housings we use (cast or billet aluminum), the extent of gear reduction you want, and whether you opt for the unbeatable strength of dual idler gears. Whether you need a 30%, 45%, or 60% gear reduction, GDP has got you covered.
 Suited for All Terrains:
Mud and portals are a match made in heaven. Depending on the size of your tires, you'll feel right at home with a 45% or 60% gear reduction. If mud isn't your thing, a 30% gear reduction delivers astounding torque while maintaining a higher top speed. No matter your choice, you'll experience performance that exceeds your expectations.
Gear Reduction That Safeguards Your Drivetrain:
By placing the gear reduction within the hub, our portals eliminate any extra stress on your machine's drivetrain. This ensures that your axles, differential, prop shaft, and transmission can do their job without premature wear and tear. Riding without worries lets you focus on what truly matters—having fun.
Crafted with Exceptional Strength:
We've gone the extra mile in designing our portals because we understand the importance of strength, intelligence, and reliability. Moreover, you have the flexibility to choose between cast or billet aluminum housings. Combine that with our 5/16" backing plates crafted from an advanced steel alloy, and you're left with Honda Talon portals that stand above the rest.
Our housings are reinforced to retain gears and optimized for efficient oil flow.
Advanced steel alloy backing plates outperform chromoly alternatives.
Enhance performance with Portal Blood—gear oil specially formulated for GDP Portals.
We avoid gimmicks and vents, having tested them extensively and found them more harmful than helpful.
Advanced Gaskets, Seals, and Bearings:
Our portals feature:
Advanced gaskets and O-rings with outstanding oil resistance and minimal deterioration rates.
A sealed input gear and double-lipped output seal.
Complete sealing coverage throughout, eliminating concerns of oil leaks.
Double-angular contact output bearings to prevent premature wear.
Roller idler and drive bearings to ensure perfect gear meshing.
Strengthen Your Frame:
After installing these 6" GDP portals, you'll be riding harder than ever before. Is your machine's frame up to the challenge? We strongly recommend adding a frame stiffener with these portals. It provides the stability and reinforcement you need to conquer rough terrain without fear of breakage.
Exceptional Customer Support:
If you need assistance in selecting the ideal set of portals, our dedicated portal support team is here to help. Give us a call, and we'll ensure you receive the perfect solution for your requirements.
What's Included in the 6" Portal Gear Lift:
Four assembled portal hub boxes complete with 9310 gears, seals, output shafts, gaskets, and thrust bearings.
Four universal hubs and precision-ground stainless steel slotted rotors with lugs.
Four specialized steel alloy backing plates.
Four steel caliper mounting plates with spacers.
Eight caliper mounting plate shims.
Two steel steering arms.
Two rear adapter plates.
Two preinstalled lower ball joints.
Extended brake lines.
All necessary hardware, including a recessed castle nut socket.
Optional frame stiffener.
Honda Talon 1000X Portal Gear Reduction Recommendations:
Max Tire Size Required Suspension Setup with 6" Portals 33" Stock 33" 2" Lift Kit 36" 1.5" Forward Offset A-Arms 36" 1.5" Forward Offset A-Arms and 2" Lift Kit For assistance in determining the right gear reduction for your needs, make use of our portal gear reduction calculator. Max tire sizes are measured at full compression and full turn, and the provided tire sizes are the largest that fit without rubbing. With minor trimming or slight rubbing, larger tire sizes can also be accommodated.
Key Features:
Housing Options: Choose between billet or cast aluminum housings.
Enhanced Strength: Dual idler gear configuration for maximum strength.
Precision Gears: Cool, quiet, and precision-ground gears crafted from 9310 alloy billet steel.
Wider Stance: Increases width by 4 inches per side, providing a total extension of 8 inches.
Robust Driveshaft: Features a 1.5-inch diameter 4340 hardened steel driveshaft.
Advanced Sealing: Housings equipped with advanced gaskets to prevent any unwanted leakage.
Universal Compatibility: Universal hub designed to fit all major bolt patterns.
Drivetrain Protection: Gear reduction technology effectively reduces stress on your vehicle's drivetrain.
Offset Configuration: Dual idler gear configuration adds a 1-inch offset for improved performance.
Lightweight Design: Lighter than competing products, ensuring efficiency and agility.
Wheel Requirements:
Wheel Size: Requires 18 inches or larger wheels.
Backspacing Limits: 18-inch wheels must not exceed 4-1/2 inches of backspacing. For 20-inch and larger wheels, the backspacing should not exceed 5 inches.
6" of lift

Built in gear reduction

100% sealing coverage throughout so you can forget about oil leaks