Skip to product information
Single Idler 4" Portal Gear Lift for 2019+ Honda Talon 1000X
In Stock
Choose SuperATV's 4" Portal Gear Lift for your Honda Talon 1000X, and tailor your setup by selecting your preferred housing material (cast or billet aluminum) and determining the level of gear reduction you desire for your portals.
Features
4" of lift

Built in gear reduction

100% sealing coverage throughout so you can forget about oil leaks
Sale price
$2,899.95
Regular price
per
Unit price
Quantity
Guaranteed Safe Checkout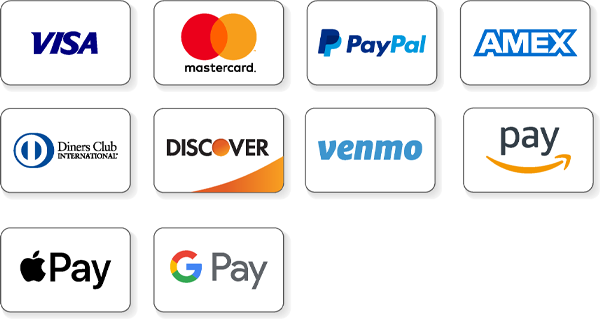 Revolutionize Your Ride with GDP Portals
At SuperATV, we're not fans of limiting anyone's riding experience. We believe that riding is a personal journey, and your machine should be a reflection of your unique style. That's why we offer customization options with our GDP portals. When you choose SuperATV's 4" Portal Gear Lift for your Honda Talon 1000X, you get to make crucial decisions. You can select the type of housings you prefer—either cast or billet aluminum—and determine the ideal level of gear reduction for your portals. Whether you crave maximum torque and big tires (opt for a 30% gear reduction) or a smoother, more precise trail ride (choose 15% gear reduction), we've got you covered. For those seeking the utmost strength, dual idlers are available. Whatever your riding style, our portals are a game-changing addition to your adventure.
Perfect for Every Rider:
Experience mud like never before when riding on our GDP portals equipped with a 30% gear reduction. With larger tires and increased torque, you'll conquer the thickest mud that once slowed you down. Our 30% gear reduction excels in all terrains, but for those seeking the fastest lifted Talon, opt for the 15% reduction. It delivers punchy power and a higher top speed.
Gear Reduction That Shields Your Drivetrain:
One of the primary advantages of portal gear lifts is their placement of the gear reduction directly within the hub. This significantly reduces the stress on critical vehicle components such as axles, differentials, prop shafts, and transmissions. Ride with confidence knowing that your driveshaft is well-protected.
Strength at Its Core:
Our extensive research on portals has revealed what sets them apart. That's why you won't find housings or backing plates stronger than those used in our GDP portals. You have the option of choosing between cast or billet aluminum housings, both accompanied by 5/16" advanced alloy backing plates for unmatched strength and reliability. Our housings are reinforced for superior gear retention and optimized for efficient oil flow. We steer clear of gimmicks and vents because we've rigorously tested them and found them to be more harmful than helpful.
Advanced Gaskets, Seals, and Bearings:
Our portals boast:
Advanced gaskets and O-rings with outstanding oil resistance and minimal deterioration rates.
A sealed input gear and double-lipped output seal.
100% sealing coverage, eliminating any concerns about oil leaks.
Double-angular contact output bearings to prevent premature wear.
Roller idler and drive bearings to maintain perfect gear meshing.
Strengthen Your UTV with a Frame Stiffener:
Your Talon 1000X is designed for power and speed. When you add a 4" portal gear lift to the equation, you're placing additional demands on your frame. For this reason, we strongly recommend considering a heavy-duty steel frame stiffener to enhance your ride's stability and durability.
Unparalleled Customer Support:
If you need assistance in selecting the perfect set of portals, our dedicated portal support team is ready to take your call and ensure you receive the ideal solution for your needs.
What's Included in the 4" Portal Gear Lift:
Four assembled portal hub boxes complete with 9310 gears, seals, output shafts, gaskets, and thrust bearings.
Four universal hubs and precision-ground stainless steel slotted rotors with lugs.
Four specialized steel alloy backing plates.
Four steel caliper mounting plates.
Eight caliper mounting plate shims.
Two steel steering arms.
Two rear adapter plates.
Two preinstalled lower ball joints.
Extended brake lines.
All necessary hardware, including a recessed castle nut socket.
Optional frame stiffener.
Honda Talon 1000X Portal Gear Reduction Recommendations:
Max Tire Size Required Suspension Setup with 4" Portals 32" Stock 32" 2" Lift Kit 34" 1.5" Forward Offset A-Arms 34" 1.5" Forward Offset A-Arms and 2" Lift Kit For assistance in determining the right gear reduction for your needs, make use of our portal gear reduction calculator. Max tire sizes are measured at full compression and full turn, and the provided tire sizes are the largest that fit without rubbing. With minor trimming or slight rubbing, larger tire sizes can also be accommodated.
Key Features:
Offered with your choice of billet or cast aluminum housings.
The dual idler gear configuration is engineered for maximum strength.
Features precision-ground gears made from 9310 alloy billet steel, ensuring a cool and quiet operation.
Increases your vehicle's width by 4 inches on each side, totaling an 8-inch increase.
Equipped with a robust 1.5-inch diameter 4340 hardened steel driveshaft.
Housings are designed with advanced gaskets that effectively prevent any unwanted intrusion.
Boasts a universal hub that accommodates all major bolt patterns.
The gear reduction design helps alleviate stress on your vehicle's drivetrain.
The dual idler gear configuration incorporates a 1-inch offset for enhanced performance.
Remarkably lighter in weight compared to the competition.
Wheel Requirements:
Requires wheels with a diameter of 14 inches or larger.
Wheel backspacing must not exceed 5 inches.
Not compatible with dual beadlock wheels.
4" of lift

Built in gear reduction

100% sealing coverage throughout so you can forget about oil leaks