Skip to product information
Single Idler 4" Portal Gear Lift for 2015+ Honda Pioneer 500
In Stock
SuperATV's GDP 4-inch Portal Gear Lift enhances the power and performance of your Honda Pioneer 500 like no other option available.
Features
4" Portal Gear Lift

Cool, quiet, precision ground gears made from 9310 alloy billet steel

Universal hub fits all major bolt patterns
Sale price
$2,899.95
Regular price
per
Unit price
Quantity
Guaranteed Safe Checkout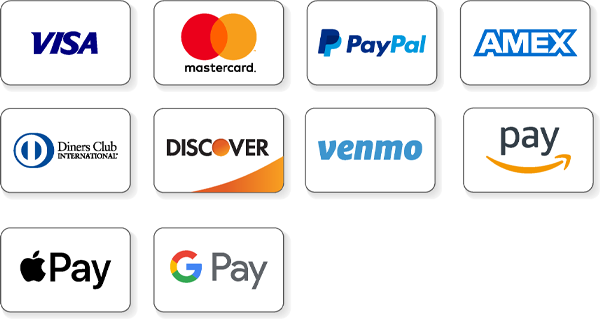 Unlock Power and Performance with GDP Portals
SuperATV's GDP 4" Portal Gear Lift for the Honda Pioneer 500 delivers unparalleled power and performance that can't be found elsewhere. Choose between a 15% or 30% gear reduction to attain the high-torque capabilities you desire, and customize it with your preferred housing option to create the ideal portal for your needs. Opt for the unbeatable strength of our dual-idler configuration and discover how you can make work more manageable and weekends more enjoyable.
Ideal for All Types of Adventures
Opt for the 30% gear reduction and conquer muddy terrain with ease, benefiting from a substantial torque boost. Navigate rocky landscapes effortlessly, as you gain the torque necessary to surmount boulders as if they were mere pebbles. If your focus is on everyday chores and trail riding, select the 15% gear reduction for the clearance and power required to breeze through ruts and ditches while towing a trailer full of supplies. Plus, you'll retain enough speed to comfortably cruise down the road or tackle trails.
Drivetrain-Friendly Gear Reduction
Portal lifts relocate the gear reduction from the transmission to the hub, easing the workload on your drivetrain components. This translates to increased longevity for essential elements such as axles, differentials, prop shafts, and transmissions. Among the numerous advantages of a portal gear lift, reduced stress on your drivetrain ranks at the top.
Unrivaled Portal Strength
Earning the title of the world's strongest portal gear lifts demands immense dedication and effort. We've invested years in research and rigorous testing to bring you portals that can withstand the most demanding off-road adventures. With reinforced cast or billet aluminum housings and advanced alloy backing plates, nothing will impede your journey.
Our housings boast reinforced construction for gear retention and optimized oil flow.
Advanced steel alloy backing plates surpass chromoly in strength.
Elevate performance with Portal Blood, a specially formulated gear oil for GDP Portals.
We avoid gimmicks like vents, having discovered through testing that they do more harm than good.
Advanced Gaskets, Seals, and Bearings Our portals are equipped with:
Advanced gaskets and O-rings with exceptional oil resistance and minimal deterioration rates.
A sealed input gear and double-lipped output seal.
Comprehensive sealing coverage, ensuring a leak-free experience.
Double-angular contact output bearings to prevent premature wear.
Roller idler and drive bearings for consistent gear meshing.
Exceptional Customer Support If you require assistance in finding the perfect set of portals, our dedicated portal support team is here to help. Give us a call today, and let us ensure you have the ideal portals in your hands.
4" Portal Gear Lift Includes:
(4) Assembled portal hub boxes complete with 9310 gears, seals, output shafts, gaskets, and thrust bearings.
(4) Universal hubs and precision-ground stainless steel slotted rotors with lugs.
(4) Specialized steel alloy backing plates.
(4) Steel caliper mounting plates.
(4) Caliper mounting plate shims.
(2) Steel steering arms.
(8) Bushings.
(4) Sleeves.
Extended brake lines.
All required hardware, including a recessed castle nut socket.
Steering stop kit.
Key Features:
Housing Options: Choose between billet or cast aluminum housing for customization.
Dual Idler Gear: The dual idler gear configuration enhances strength and reliability.
Precision Ground Gears: Crafted from 9310 alloy billet steel, our gears are cool, quiet, and exceptionally precise.
Increased Width: Expands your vehicle's width by 4 inches per side, providing a total increase of 8 inches.
Hardened Drive Shaft: Features a 1.5-inch diameter 4340 hardened steel drive shaft for durability.
Advanced Sealing: Housings are equipped with advanced gaskets or O-rings to prevent any unwanted intrusions.
Universal Hub: Compatible with all major bolt patterns for added convenience.
Drivetrain Stress Reduction: Gear reduction design reduces stress on your drivetrain, extending its lifespan.
Offset: The dual idler gear configuration adds a 1-inch offset for improved performance.
Lightweight: Our portals are lighter than the competition, enhancing your vehicle's agility.
Wheel Requirements:
Minimum Wheel Size: Requires a 14-inch or larger wheel.
Backspacing Limit: Must not exceed 5 inches of backspacing.
Not Compatible with Dual Beadlock Wheels: Please note that these portals are not compatible with dual beadlock wheels.
Honda Pioneer 500 Portal Gear Reduction Recommendations:
Tire Size: Up to 25 inches.
Required Suspension Setup with 4" Portals: Stock suspension setup is sufficient for tires up to 25 inches.
If you need assistance determining the right gear reduction for your needs, utilize our portal gear reduction calculator.
Note: Maximum tire sizes are measured at full compression and full turn. The listed tire sizes are the largest that can be accommodated without any rubbing. In some cases, larger tire sizes can be used with minor trimming or slight rubbing.
4" Portal Gear Lift

Cool, quiet, precision ground gears made from 9310 alloy billet steel

Universal hub fits all major bolt patterns