Skip to product information
Dual Idler 4" Portal Gear Lift for 2014+ Honda Pioneer 700
In Stock
Get the power and performance you crave with SuperATV's GDP 4" Portal Gear Lift for the Honda Pioneer 700.
Features
4" Portal Gear Lift

Cool, quiet, precision ground gears made from 9310 alloy billet steel

Universal hub fits all major bolt patterns
Fits Models
2014+ Honda Pioneer 700

2014+ Honda Pioneer 700-4
Sale price
$3,699.95
Regular price
per
Unit price
Quantity
Guaranteed Safe Checkout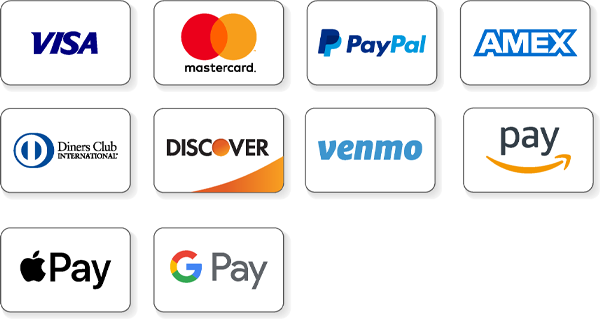 Upgrade Your Honda Pioneer 700 with SuperATV's GDP Portals
Experience the power and performance you desire with SuperATV's GDP 4" Portal Gear Lift designed for the Honda Pioneer 700. Our GDP Portals offer the choice of 15% or 30% gear reductions, allowing you to tailor your off-road adventures for work or play. You can even opt for billet aluminum housings and dual-idler gears for enhanced reliability and durability.
What Is a Dual Idler®?

Achieving perfection is a process that demands time and dedication. Following years of extensive research and development, we've introduced our unique dual idler gear portals that set new standards in the industry. These portals stand out from the rest by incorporating a second idler gear within the portal box. This innovation spreads the load over twice the surface area, resulting in more dependable torque transfer and the most robust gear set available. However, having two idler gears alone doesn't guarantee success; they must be perfectly matched. Our commitment to precision is evident through the use of CNC grinding techniques, ensuring that our idler gears are flawlessly mated. To further enhance their resilience, we manufacture these gears from the industry's toughest 9310 steel alloy. Perhaps you've never considered the significance of dual idlers before, but with GDP's dedication to quality and extensive experience, they now become a crucial component in delivering exceptional performance and reliability.
Versatile for All Terrain
No matter your riding style, GDP Portals have you covered. Choose a 30% gear reduction for tackling rugged terrain like mud and rocks, or stick with 15% to improve your trail riding and hauling capabilities. In either case, you'll enjoy ample torque that will put a smile on your face.
Protect Your Drivetrain with Gear Reduction
With portal lifts, the gear reduction is situated in the hub rather than the transmission. This reduces the strain on your drivetrain components, leading to increased longevity. One of the primary advantages of a portal gear lift is the reduced stress on your axles, differential, prop shaft, and transmission.
Rugged and Reliable Portals
We understand what it takes to build a durable portal. Whether you choose cast aluminum housings or 6061 billet aluminum, they are paired with our unbeatable advanced steel alloy backing plates. Our GDP portals are crafted with the highest-quality materials and expertise, providing you with confidence on every ride.
Key Features:
Available with billet or cast aluminum housing

Dual idler gear configuration maximizes strength

Cool, quiet, precision ground gears made from 9310 alloy billet steel

Increases width by 4 in. per side (8 in. total)

1.5 in. diameter 4340 hardened steel drive shaft

Housings use advanced gaskets or O-rings that don't let anything through

Universal hub fits all major bolt patterns

Gear reduction reduces stress on your drivetrain

Dual idler gear configuration adds a 1" offset

Lighter than the competition
Advanced Gaskets, Seals, and Bearings
Our portals are equipped with:
Advanced gaskets and O-rings with exceptional oil resistance and minimal deterioration
Sealed input gear and double-lipped output seal
100% sealing coverage to eliminate oil leaks
Double-angular contact output bearings to prevent premature wear
Roller idler and drive bearings to maintain perfect gear meshing
Exceptional Customer Service
Need assistance in selecting the perfect portals for your needs? Our dedicated portal support team is ready to help. Give us a call today to get the ideal set of GDP Portals in your hands. Upgrade your Honda Pioneer 700 and elevate your off-road experience with SuperATV.
The 4" Portal Gear Lift Package Includes:
(4) Fully assembled portal hub boxes featuring 9310 gears, seals, output shafts, gaskets, and thrust bearings.
(4) Universal hubs and precision-ground stainless steel slotted rotors with lug attachments.
(4) Specialized steel alloy backing plates for added strength and durability.
(4) Steel caliper mounting plates to secure the braking system.
(4) Caliper mounting plate shims for precise adjustments.
(2) Steel steering arms for responsive control.
(8) Bushings to support various components.
(4) Sleeves for additional structural support.
Extended brake lines to accommodate the lift.
All necessary hardware, including a recessed castle nut socket for installation convenience.
Steering stop kit to enhance steering control and safety.
Wheel Requirements:
14" or larger wheel required
Cannot exceed 5" backspacing
Not compatible with dual beadlock wheels
Honda Pioneer 700 Portal Gear Reduction Recommendations
Tire Size
Required Suspension Setup with 4" Portals
Up to 25"
Stock
26"
2" Lift Kit
If you need help figuring out which gear reduction is right for you, check out our

 

portal gear reduction calculator.
Max tire sizes are measured at full compression and full turn. The given tires sizes are the largest we fit without rubbing. With minor trimming or a small amount of rub, larger tire sizes can be used.
If product states that it is in stock, we get it shipped out same or next business day. Please see shipping options at checkout.
All orders over $300 receive the option for FREE shipping! (Contiguous US only)
2014+ Honda Pioneer 700

2014+ Honda Pioneer 700-4
4" Portal Gear Lift

Cool, quiet, precision ground gears made from 9310 alloy billet steel

Universal hub fits all major bolt patterns