Skip to product information
8" Portal Gear Lift for 2019+ Honda Talon 1000X
In Stock
Experience a thrilling transformation with significantly enhanced ground clearance and a substantial 45% gear reduction.
Features
8" of lift

Sealed input gear and double-lipped output seal

100% sealing coverage throughout so you can forget about oil leaks
Fits Models
2019+ Honda Talon 1000X

2020+ Honda Talon 1000X-4
Sale price
$4,499.95
Regular price
per
Unit price
Quantity
Guaranteed Safe Checkout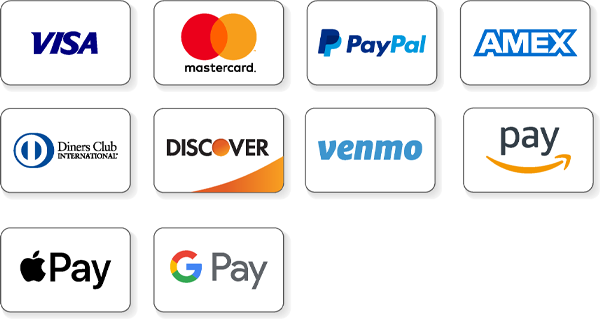 Gear Down and Go Big
Enhance your Honda Talon 1000X with 8" GDP Portals and unlock a world of adventure. These portals provide a substantial boost in ground clearance and an impressive 45% gear reduction, allowing you to conquer new trails and navigate terrain that was once out of reach.
GDP—The Trusted Name in Portals
When you opt for GDP, you're choosing the industry's most trusted portal system. More riders rely on GDP portals than any other, making them the trail-proven choice. With countless off-road enthusiasts hitting the trails every weekend, it's time for you to join the ranks.
Ideal for Tackling Mud
Mud enthusiasts rejoice—portals and mud are a match made in heaven. With the extra ground clearance and a powerful 45% gear reduction, you'll effortlessly traverse mud holes and obstacles. For an ultimate mud-riding experience, GDP is the way to go.
Gear Reduction That Safeguards Your Drivetrain
GDP portals place the gear reduction in the hub, reducing stress on your machine's drivetrain components. This ensures that your axles, differential, prop shaft, and transmission experience less wear and tear, even during intense rides.
Unparalleled Gear Material
Our portals feature precision-ground gears crafted from tough 9310 alloy steel. These gears are not only incredibly durable but also ensure a smooth and quiet ride, regardless of your riding style.
Robust Housing Design
Don't underestimate the strength of GDP portal housings. These housings are engineered with precision and consistency to withstand the toughest challenges. Whether you choose cast aluminum or USA-made billet aluminum housing, you're selecting the most reliable option available.
Superior Backing Plates
Backing plates play a crucial role in securing your hubs to your suspension. GDP utilizes a premium steel alloy that's stronger than chromoly, with 5/16" thickness. These hand-welded plates are built to endure jumps and rough terrains, ensuring your portals stay intact.
Advanced Gaskets and Seals
Both cast and billet housings come equipped with top-notch features, including advanced Thermo-Tork® gaskets known for their excellent oil resistance. Additionally, rubber O-rings provide complete housing sealing, while a sealed input gear and double-lipped output seal prevent oil leaks.
Durable Bearings
GDP doesn't compromise on bearings, ensuring your portals are battle-ready. The output shaft utilizes a double-angular contact bearing that can withstand impacts and maintain consistent performance.
Universal Hubs and Slotted Rotors
Our precision-ground stainless steel slotted rotors offer reliable braking performance. These rotors accommodate various bolt patterns (4/156, 4/137, 4/115, and 4/110) and lugs, ensuring compatibility with most side-by-side wheels. The tapered output shaft provides a secure lock without wobbling or wear over time.
Strengthen Your UTV with a Frame Stiffener
The Honda Talon 1000X is a high-speed machine, but it may require extra support when equipped with 8" GDP portals. To prevent frame bending and enhance stability, we strongly recommend adding a frame stiffener.
Top-Rated Customer Service
If you require assistance in selecting the perfect set of portals, our dedicated portal support team is ready to help. Contact us today for expert guidance.
Honda Talon 1000X Portal Gear Suspension Recommendations
Max Tire Size Required Suspension Setup with 8" Portals 35" Stock 35" 2" Lift Kit 40" 1.5" Forward Front A-Arms 40" 1.5" Forward Front A-Arms and 2" Lift Kit
Max tire sizes are measured at full compression and full turn. The given tire sizes are the largest that fit without rubbing, and with minor trimming or adjustment, larger tires can be accommodated.
8" Portal Gear Lift Includes: 
(4) Assembled portal hub boxes complete with 9310 gears, seals, output shaft, Thermo-Tork® gaskets, and thrust bearings
(4) Specialized steel alloy backing plates
(4) Universal hubs and precision-ground stainless steel slotted rotors with lugs
(2) Rear bearing carriers
(4) Steel caliper mounting plates
(2) Heavy-duty lower ball joints preinstalled
(8) Caliper mounting plate spacers
Extended brake lines
All required hardware, including a recessed castle nut socket
Frame stiffener
Key Features:
Housing Variety: Choose between billet or cast aluminum housing options to suit your preferences.

Premium Gear Quality: Enjoy a quiet and precise ride with precision-ground gears made from robust 9310 alloy billet steel.

Offset Enhancement: Benefit from a 1.5-inch forward and rear offset for improved performance.

Expanded Width: Increase your vehicle's width by 4 inches per side, totaling an impressive 8-inch expansion.

Durable Driveshaft: Rely on a sturdy 1.5-inch diameter 4340 hardened steel driveshaft for enhanced durability.

Advanced Sealing: The use of Thermo-Tork® gaskets and rubber O-rings in the housings ensures exceptional sealing, preventing any unwanted infiltration.

Universal Hub: The universal hub is designed to accommodate all major bolt patterns, providing versatility in wheel selection.

Drivetrain Stress Reduction: Experience reduced stress on your drivetrain thanks to the effective gear reduction mechanism.
Wheel Requirements:
Minimum Wheel Size: 22 inches or larger wheels are required for compatibility.

Backspacing Limit: Ensure that your wheels do not exceed 5 inches of backspacing for proper fitment.
2019+ Honda Talon 1000X

2020+ Honda Talon 1000X-4
8" of lift

Sealed input gear and double-lipped output seal

100% sealing coverage throughout so you can forget about oil leaks