The Story Behind Our Rebrand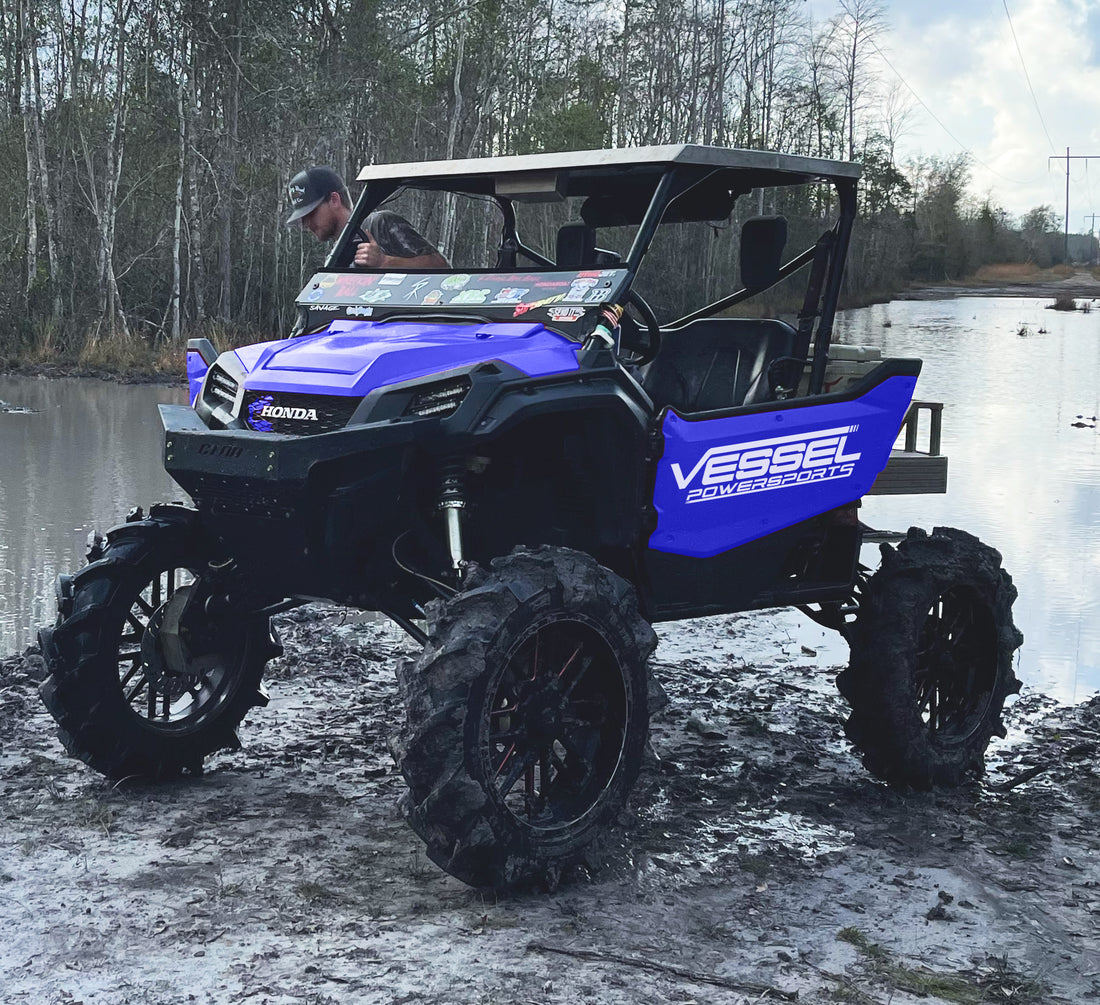 Honoring Our Roots and Looking Forward to the Future
We are proud to announce our rebranding to Vessel Powersports, or VPS for short, as we continue to grow and serve the Honda community with a renewed sense of purpose and passion.
Our journey began with a group of riding partners who shared a common love for exploring the outdoors and pushing their Honda machines to the limit. From there, our community grew, and we embarked on a mission to create the largest Honda-only community both online and offline.
Over time, we listened to the needs of the community, developed our products and services, and expanded our reach across various social platforms. Our dedication and hard work paid off as we saw our following and business grow, and we moved into our first office with a full-time employee for graphics and assembly.
We were stoked to take our Honda-only community to the next level by trademarking the name "Hondaboats" and planning some incredible events for 2023. However, we encountered a major hurdle when we received a letter from another company with a similar name. It was a surprise, but we knew we had to act and seek legal counsel.
Making the transition
After much brainstorming and careful consideration, we arrived at Vessel Powersports. This name not only pays homage to our roots but also represents the spirit of adventure and exploration that defines our community.
As we embark on this new journey with our new name, our dedication to providing top-notch products, services, and experiences to our awesome Honda community remains unwavering. We're now operating from a modern facility that boasts an impressive showroom, service center, and cutting-edge manufacturing equipment. This upgrade has enabled us to create and introduce new parts at a faster pace, without compromising quality. We're thrilled to serve you better than ever before!
We want to shout out to everyone who has supported us on this journey, you guys have encouraged us and continue to, and we can't thank you enough for that. We look forward to continuing to serve you with the same level of dedication, passion, and care that has been the purpose behind our brand. We may have a new name, but our goals and values remain the same, and we are excited to embark on this new chapter with all of you.
Sincerely,
The Vessel Powersports Team.